OLDIES MUSIC : Addicted to the 50's,60's,70's,80's,Motown, Rockabilly, swing,boogie,bigband music.

Radio streaming oldies 7/24 on the internet.



The best OLDIES, HITS, ROCK'n'ROLL, BOOGIE, SWING, R'n'B,

ROCKABILLY, SOUL, POP, REGGAE, RAP, FRENCH CHANSONS, DUTCH

CLASSICS, and much more from the great musical years: 50's, 60's, 70's, 80's

are here !

Broadcasting worldwide 7/24 on the internet.




LAST PLAYED TRACKS :

YOU CAN ALSO LISTEN TO THIS RADIO STATION IN YOUR PC

MEDIA PLAYER OR ANY PORTABLE DEVICE.
NORMALLY THE MUSIC STARTED AUTOMATICALY, IF NOT ,


OR

>> : IF YOU WANT TO LEAVE THIS WEBSITE BUT HOLD ON TO OUR FINE
MUSIC, THEN :
click on the boxes for instant and continued music >>
MAKE SURE THAT YOUR MEDIA PLAYER IS SET TO 'MUTE ON' !!

SPECIAL OFFER WITH EXTRA DAILY ATTENTION >>>> We offer a daily alternating special MUSICAL MENU OF THE DAY programme..

CLICK HERE

for broadcast schedule, playlists and musical era information.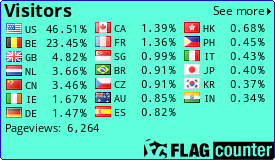 We gratefully appreciate the support of this radio platforms and advertisers :

siteswebdirectory.com